RIKUTEC Richter Kunststofftechnik GmbH & Co. KG, headquartered in Altenkirchen, Germany, produces high-precision, multi-layer blow moulding machines as well as high-quality, fast-cooling moulds for the production of: Storage tanks up to 10,000 l, Intermediate Bulk Containers (IBCs), open-top & L-ring barrels, Diesel fuel tanks for trucks, septic tanks, wastewater treatment plants, canoes, kayaks, and other innovative large-scale hollow articles.
The RIKUTEC coextrusion blow moulding process is a technology that opens up promising markets. Intensive development efforts make it possible to produce large-volume and large-area plastic products with multi-layer wall structures in a targeted manner, according to the desired product requirement.
The process developed by RIKUTEC can be used, for example, for:
to significantly improve the permeation properties with respect to hydrocarbons
to store and transport diffusing chemical products in large containers
to increase the mechanical properties through multilayer wall construction
to recycle plastics in recycling layers

RIKUTEC MULTI-LAY BLOW MOULDING PROCESS
Global technology market leader: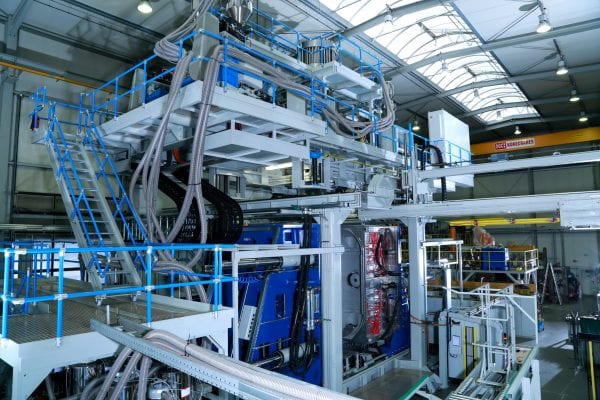 Rikutec's Coex blow moulding machines represent precision, innovation and cutting-edge technology from Germany. With attention to detail, we have been developing machines and moulds with minimum downtime for over 30 years.
Our patented process enables us to produce innovative, large-scale hollow bodies. We can produce our products from 100 to 10,000 l in one shot. Our technical know-how covers the entire RIKUTEC product range, the RIKUTEC blow moulding machines, RIKUTEC blow moulding systems and welding systems.
Thanks to our technical know-how and decades of experience, we are happy to assist you in the implementation of demanding projects. At RIKUTEC Engineering we help you achieve the highest quality in the multi-layer blow moulding process.
We are your partner when it comes to the transfer into and production of articles in the blow moulding technology, from design to tooling to production on our machines. You get everything from a single source – competently, reliably and efficiently.
We are a competent partner for companies from various industries – from fuel tanks for the commercial vehicle industry to professional agricultural products. Call us so we can develop the right solution for you!
Design and development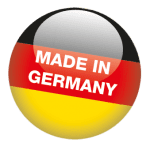 The production of blown hollow bodies can be accomplished with a variety of different methods. Each has its own features. The RIKUTEC R&D team is characterised by its comprehensive conceptual and constructive capability in these processes and in the design of the corresponding moulds. Experienced practitioners with many years of workshop experience and further training as design engineers work in perfect harmony with our engineers, some of whom have already focused on tool and die cast technology during their studies.
Service
Initiate and bring to full capacity, adapt to changes in a series production, repair in case of wear and tear. The lifelong support of moulds produced by us is a matter of course for us. Our understanding of customer service also means that every project, regardless of size and duration, is overseen by a responsible project manager. This way our customers always have a competent contact person. Our hotline also ensures that we are always available and accessible to our customers. Upon request, we also train our customers on how to use the moulds in order to familiarise them with the functionality and special features of the relevant technology. This also ensures that our moulds provide them with maximum reliability and therefore added value.