Protect the environment, harness rainwater and save money:
RIKUTEC® rainwater cisterns offer custom solutions for many household applications. A one-time investment gives you a nearly fully automatic rainwater utilisation system requiring only little maintenance.

The following offers you a detailed overview of how modern rainwater utilisation works, what RIKUTEC® best fit your requirements and what advantages our systems can offer you.
Rainwater utilisation has a history dating back over 1,000 years. By collecting and storing rainwater, people lived independent of ground water and running water, and had additional raw water at their disposal. Modern rainwater utilisation options not only benefit the environment, but also your wallet. Each drop of rain you harness saves you cash.
Since 1988, the price of water has increased by around 350 %. With a rainwater utilisation system, you can break free from this development for the long term. Climate change also has an effect on the price of water. According to climate experts, in future we can expect ever longer dry spells, especially in summer. To avoid wasting precious water during these times, collected rainwater can be used throughout your household.
Cisterns for underground installation
Volumes of 2,000-52,500 l
If you don't have enough space, our underground cisterns for 'invisible' installation are the ideal solution. Rainwater collected here is protected, including from frost depending on the tank series. In addition, our underground rain tanks are also capable of collecting larger amounts of rainwater.
Freestanding storage tanks
530-1,050 litre volume
Our above ground storage tanks can be used as cellar tanks or can also be placed in the garden. No excavation work is required, simplifying installation and cutting costs further. It also makes tank maintenance easier, as the tanks are freely accessible. Of course, we also provide connecting kits, enabling simple retrofitting.
Wastewater treatment
In Germany, the construction of decentralised small septic tanks is a particular focus with regard to sanitation, especially in rural areas. According to the Waste Water Ordinance of 16/12/2002, only biological treatment processes are permitted in Germany. Small septic tanks that use the SBR process (Sequencing Batch Reactor) are particularly suitable for domestic wastewater. They achieve high cleaning performance with regular maintenance and do not lag behind municipal sewage treatment plants.
Fuel Oil Tanks
In Germany, about 5.2 million households currently cover their heating needs with oil-fired boilers. Despite increased environmental regulations and alternative energy concepts, fuel oil remains an important source of raw materials and energy. Multi-unit residences and large-scale commercial buildings especially have excellent efficiency values using fuel oil, as it provides one of the best heat values.
Export tanks
Storage-optimised container solutions for rainwater harvesting, wastewater treatment and more offer space-efficient transportation. Our export hits Aqua'Terne 115 and Aqua'Terne 204 were developed by our experts specifically for space-saving transport: unique Rikutec logistics
Made in Germany
for worldwide use.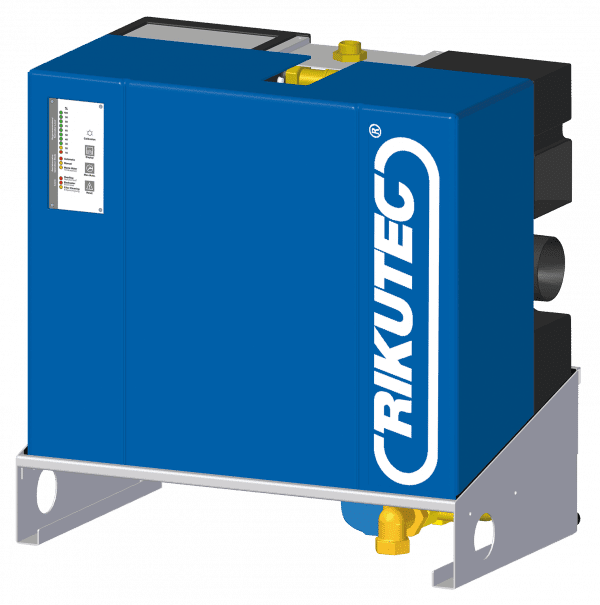 Accessories
Of course RIKUTEC also offers the necessary accessory components, such as filter systems, pump technology, etc. to complete your professional rainwater harvesting system.
Learn more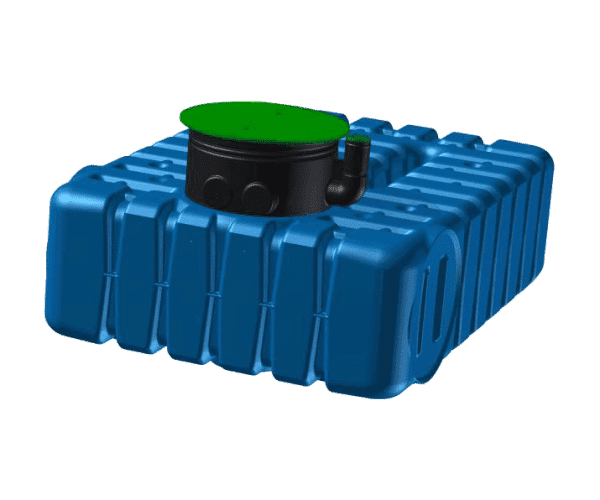 Collection tank
All RIKUTEC rainwater tanks are supplied with a basic set, consisting of a container with dome shaft, a child-proof screw cover safe to walk on, calmed supply flow and siphon with protection against small animals. With this tank series, we cover a volume width of 2,000 litres to 52,500 litres.
Learn more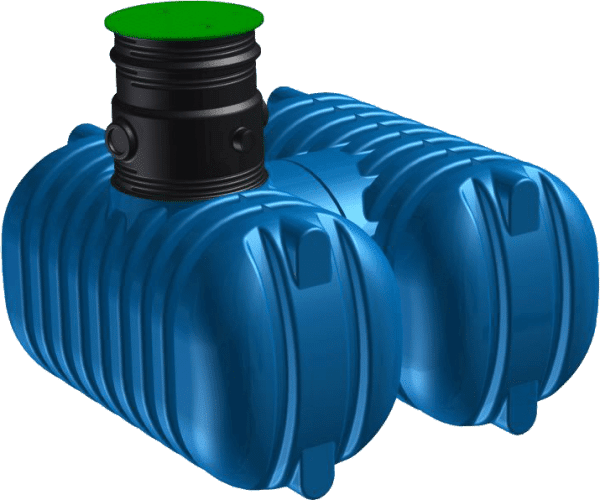 Garden
The ideal complete solution for professional garden irrigation – including the appropriate filter and pump technology: the garden filter set with accessories and filtration equipment as well as the extended garden technology set with submersible pump and extraction accessories.
Learn more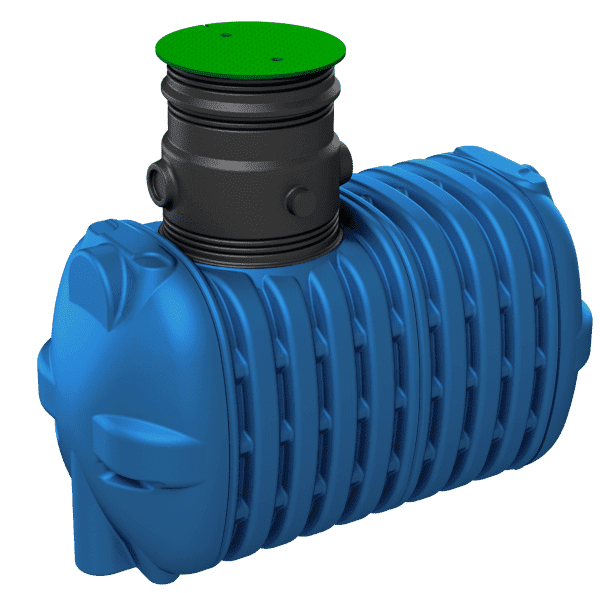 House & Garden
The professional package for integration of house and garden (toilet, washing machine, outside taps, etc.). In it you will receive both the matching fine filter (house filter set) and the pump system with automatic drinking water backfeed (house technology set) to ensure supply of rainwater at all times.
Learn more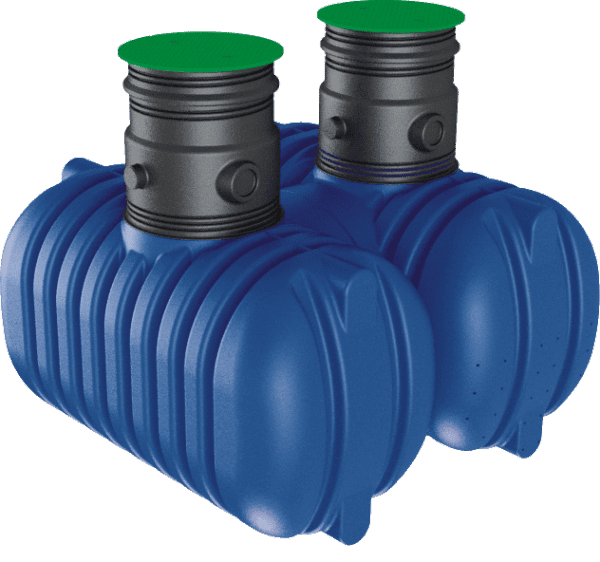 Leaching
Municipalities and communities are more and more often requiring decentralized leaching systems for accumulating precipitation. As surfaces are increasingly covered by buildings, parking lots, etc., this helps to keep the ground water level stable while providing major relief to sewer systems and wastewater treatment plants. With theRVT 112 – leaching tank, we offer a solution with dual functionality. On the one hand, accumulating rainwater can be used in your household and garden, and on the other this container combination enables you to leach excessive precipitation on your own land and thus save sealing costs. But leaching is not possible for all ground types and depends on the filtration coefficient, the Kf value.
Learn more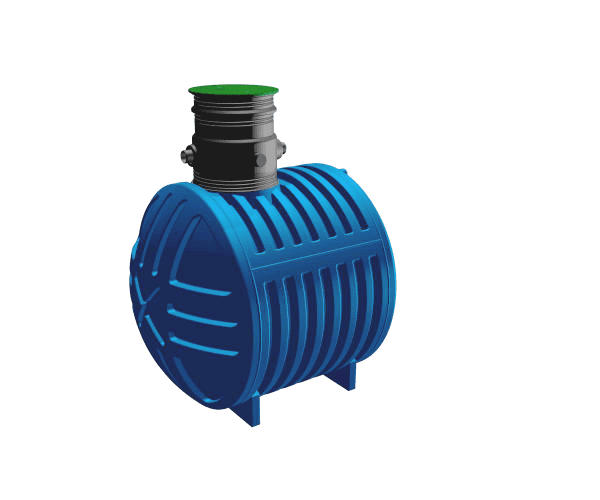 Rainwater retention
More and more often, retention containers are becoming mandatory in developing areas, stipulated by municipalities and communities. The reason for this: insufficient, underdimensioned sewage systems. To prevent the insufficiently dimensioned channels from flooding due to accumulating precipitation, retention cisterns are used to harness rain with throttled, time-displaced drain. The retention tank enables professional rainwater utilisation in conjunction with optimised rain harnessing. House owners have the option to choose the total container size based on the specifications of the community by selecting the retention volume, as well as their own wishes to store volumes of water for household and garden use.
Retention volume = buffer volume for throttled drain of excessive amounts of precipitation. This excess is fed to the channel with a time delay. Useful volume = rainwater volume remaining in the cistern and available for use (garden irrigation, toilet flushing, etc.). This also allows you to save drinking water. If you would like to install a retention tank, we recommend choosing a larger size and using part of the volume for rainwater collection.
Learn more